Pearle Vision - Oak Creek Family Eyecare - Dr. Facchiano & Associates
Your Neighborhood Doctors of Optometry at Pearle Vision
Near Panera Bread
Oak Creek Target Center
Located inside Pearle Vision
US
8907 S Howell Ave
Ste 600
Oak Creek

,
WI
53154
Hours of Availability:
| | |
| --- | --- |
| Monday | |
| Tuesday | |
| Wednesday | |
| Thursday | |
| Friday | |
| Saturday | |
| Sunday | Closed |
About Pearle Vision - Oak Creek Family Eyecare - Dr. Facchiano & Associates
Located inside Pearle Vision

Janice Fan
Dr. Fan joins us with several in depth clinical practice experiences that prepare her well for family eye care. A graduate of Southern School of Optometry in 2015 with advanced training in glaucoma, diabetic & hypertensive eye disease, her background also includes contact lens treatments and visual therapy to improve binocular vision in youth. Involved in her community and profession she donates her time & talent to those in need on One Sight programs.
Read More
Read Less

Kathryn Mueller
Dr. Kathryn Mueller loves providing comprehensive eye care to people of all ages. She is a graduate of Franklin High School (Kathryn Chmielewski) and the University of Wisconsin ? Madison. She completed her doctorate at Southern California College of Optometry. Her clinical internships were completed at VAOC, a veteran?s hospital in Los Angeles, CA that focuses on ocular disease, and at the Blind Children?s Learning Center in Santa Ana, CA, where they specialize in pediatrics and vision therapy.

Read More
Read Less

Vincent Facchiano
Dr. Facchiano O.D., F.A.A.O, is a respected, recognized and experienced Optometrist who specializes in primary eye care and contact lenses. Since receiving his Doctorate from Illinois College of Optometry, he has performed clinical studies for the FDA, served in IL and WI family practices and is among the top 10% of Optometrists earning a fellowship with the American Academy of Optometry (FAAO). A leader and member of the American Optometric Association, Lions, Kiwanis, OneSight.www.4GreatVision
Read More
Read Less
Insurance Plans:
Blue Cross Blue Shield
Davis
EyeMed
Sepctera
Superior
VSP in network
Exam Fees:
Please call to see if your insurance plan covers partial or full exam fees.
Eye Exam Starting Fee $69.00 Includes Dilation
Contact Lens Starting Fee $55.00 Includes Fitting Fee
Retinal Imaging Fee $29.00
Payment Types Accepted:
American Express
Cash
Check
Discover
MasterCard
Visa
SCHOOL SHOULD START WITH AN EXAM
Did you know that 1 in 4 school-age children has a vision problem? An important part of a healthy lifestyle for your entire family starts with annual eye exams. Children's eye problems can easily go undetected – just because your child isn't squinting or complaining about his or her eyes, doesn't mean there isn't an issue. Early treatment can stop bigger problems and detect vision issues down the road. We can help provide prescriptions for the whole family with glasses, sunglasses and contact lens options. Keep your family healthy and happy this school year, by coming to see us for your annual eye exams today.
Schedule Now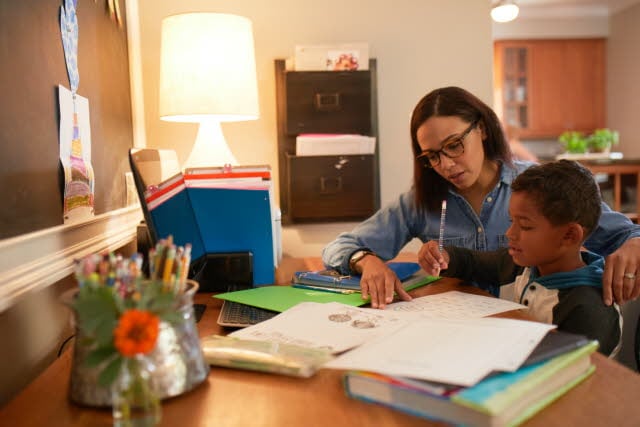 Your Next Eye Exam Visit
Your Yearly Eye Exam*
Annual eye exams are a recommended cornerstone for ensuring the health of your eyes. In addition to checking for changes in your vision and updating your prescription, your doctor* will also look at your overall eye health, internally and externally.
Prevention and early detection are keys to maintaining healthy eyes, as some eye health issues have no immediate symptoms but can still cause damage if left untreated. That's why regular check-ups are critical.
Wellness starts with being well-informed
During your eye exam, the Independent Doctor of Optometry* at or next to Pearle Vision may create a personalized Eye Health and Wellness Report to summarize your visit. In addition to noting any problems, conditions or diseases found during your eye exam, your Independent Doctor of Optometry may provide you with a report outlining the next steps you should take. It's a valuable tool some Independent Doctors of Optometry* offer to help you maintain and improve your eye health and vision.
What To Expect At Your Eye Exam*
You should never be kept in the dark about the health of your eyes and your vision. Yearly eye exams may last up to an hour or more depending on your individual needs and usually involve a variety of tests to make sure everything is looking great. The experienced eye care team will do everything they can to make the process effortless and eye opening.
Your optometrist may:
Ask you questions to get to know you, your eyes and your lifestyle better
Check your overall vision, color vision, depth perception and general eye health
Look for any indicators of potential vision problems
Dilate (temporarily enlarge) your pupils to see as much of your eye as possible, if needed- Dilated eyes are more sensitive to sunlight. Bring sunglasses to your eye exam.
Use an ophthalmoscope to illuminate and magnify the interior of your eye, a way to detect such conditions as cataracts, diabetes or hypertension
Perform a visual acuity test (reading letters on the eye chart) – the smaller the letters you can read, the better your visual acuity
Provide the option to use a digital retinal exam such as Optomap® to gain an incredible 200-degree view of your eye's retina (the back of the eye). This improved scope aids your optometrist in diagnosis and prevention of various eye conditions and diseases, including macular degeneration, glaucoma and more
Insurance Plans:
Blue Cross Blue Shield
Davis
EyeMed
Sepctera
Superior
VSP in network
Services Offered:
Walk-in Exams
Same Day Exams
Pediatrics
Retinal Imaging
Medical Eye Exams
Computer Vision
Exam Fees:
Please call to see if your insurance plan covers partial or full exam fees.
Eye Exam Starting Fee $69.00 Includes Dilation
Contact Lens Starting Fee $55.00 Includes Fitting Fee
Retinal Imaging Fee $29.00
Payment Types Accepted:
American Express
Cash
Check
Discover
MasterCard
Visa