Haviland Eye Care
Your Neighborhood Doctors of Optometry at Pearle Vision
Columbia Trotwood
Located inside Pearle Vision
US
1301 Trotwood Avenue
Columbia

,
TN
38401
Hours of Availability:
| | |
| --- | --- |
| Monday | |
| Tuesday | |
| Wednesday | |
| Thursday | |
| Friday | |
| Saturday | |
| Sunday | Closed |
About Haviland Eye Care
Located inside Pearle Vision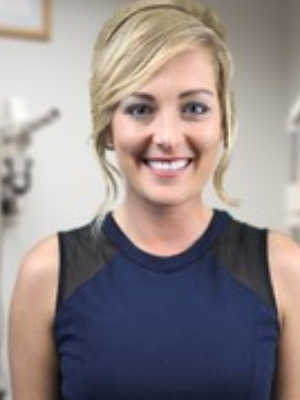 Dr. Shelby Haviland
During her externship rotations, Dr. Haviland gained extensive experience in primary care, contact lenses, surgical co-management and pediatric care. Her professional interests include corneal disease management and glaucoma treatment. Dr. Haviland is a member of the American Optometric Association, the Tennessee Optometric Association, and the Beta Sigma Kappa Honor Society. In her spare time, Dr. Haviland enjoys traveling, watching football, and spending time with family.
Exam Fees:
Please call to see if your insurance plan covers partial or full exam fees.
Eye Exam Starting Fee $90.00 Includes Dilation
Contact Lens Starting Fee $130.00 Includes Fitting Fee,Includes Eyeglass Exam
Retinal Imaging Fee $33.00
Payment Types Accepted:
American Express
Cash
Check
MasterCard
Visa
DID YOU KNOW YOUR VISION BENEFITS MAY EXPIRE SOON?
A friendly reminder from your neighborhood eye doctor to use your family's vision benefits* before they expire. Many vision plans do not roll over into the next year, so if you don't use your vision benefits you may end up losing them. Your insurance plan may cover eye exams, as well as prescription glasses, prescription sunglasses, and contact lenses. You may save even more if you have a Flex Spending Account (FSA) or Health Savings Account (HSA). Our doctors will thoroughly check your eyes to help detect any early signs of eye or health issues, so that you're ready to take on the new year. Come see us before the end of the year and get the most out of your vision insurance. Scheduling your appointment online is easy!

*Insurance plans may vary. Consult your benefits for details.
SCHEDULE NOW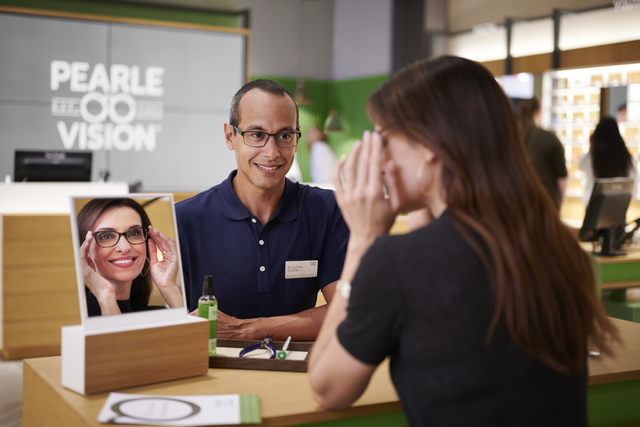 Your Next Eye Exam Visit
Your Yearly Eye Exam*
Annual eye exams are a recommended cornerstone for ensuring the health of your eyes. In addition to checking for changes in your vision and updating your prescription, your doctor* will also look at your overall eye health, internally and externally.
Prevention and early detection are keys to maintaining healthy eyes, as some eye health issues have no immediate symptoms but can still cause damage if left untreated. That's why regular check-ups are critical.
Wellness starts with being well-informed
During your eye exam, the Independent Doctor of Optometry* at or next to Pearle Vision may create a personalized Eye Health and Wellness Report to summarize your visit. In addition to noting any problems, conditions or diseases found during your eye exam, your Independent Doctor of Optometry may provide you with a report outlining the next steps you should take. It's a valuable tool some Independent Doctors of Optometry* offer to help you maintain and improve your eye health and vision.
What To Expect At Your Eye Exam*
You should never be kept in the dark about the health of your eyes and your vision. Yearly eye exams may last up to an hour or more depending on your individual needs and usually involve a variety of tests to make sure everything is looking great. The experienced eye care team will do everything they can to make the process effortless and eye opening.
Your optometrist may:
Provide the option to use a digital retinal exam such as Optomap® to gain an incredible 200-degree view of your eye's retina (the back of the eye). This improved scope aids your optometrist in diagnosis and prevention of various eye conditions and diseases, including macular degeneration, glaucoma and more
Services Offered:
Digital Retinal Imaging
Walk-in Exams
Same Day Exams
Pediatrics
Medical Eye Exams
Computer Vision
Contact Lens Fittings
Contact Lens Exams
Diabetic Exams
Exam Fees:
Please call to see if your insurance plan covers partial or full exam fees.
Eye Exam Starting Fee $90.00 Includes Dilation
Contact Lens Starting Fee $130.00 Includes Fitting Fee,Includes Eyeglass Exam
Retinal Imaging Fee $33.00
Payment Types Accepted:
American Express
Cash
Check
MasterCard
Visa