Dr. Jay Petersen, Optometrist, and Associates - St Louis Park
Your Neighborhood Doctors of Optometry at Pearle Vision
Next to Jimmy Johns
St Louis Park
Located inside Pearle Vision
US
8510 Highway 7
St. Louis Park

,
MN
55426
Hours of Availability:
| | |
| --- | --- |
| Monday | |
| Tuesday | |
| Wednesday | |
| Thursday | |
| Friday | |
| Saturday | |
| Sunday | Closed |
About Dr. Jay Petersen, Optometrist, and Associates - St Louis Park
Located inside Pearle Vision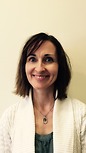 Beverly Ludwig
Dr. Beverly Ludwig completed her undergraduate degree at Indiana University School of Optometry in 1993. She went on to complete her residency at the Huntington Veteran's Administration Medical Center in Huntington, West Virginia. Dr. Ludwig's professional interests include primary care,contact lenses, and treatment of eye disease. She has been practicing with Pearle Vision(St. Louis Park) since 2005.

Jay Petersen
Dr. Jay Petersen graduated for Indiana University, School of Optometry in 1978. In private practice until 2005, He joined our staff in 2008. Dr. Petersen's expertise lies in primary eye care including comprehensive examinations for all ages, contact lens care and treatment of eye disease.
Insurance Plans:
BCBS
Cigna
Eyemed
Health Partners
Medica
Minnesota Care
Preferred One
Ucare
VSP
Payment Types Accepted:
American Express
Discover
MasterCard
Visa
Your Next Eye Exam Visit
Your Yearly Eye Exam*
Annual eye exams are a recommended cornerstone for ensuring the health of your eyes. In addition to checking for changes in your vision and updating your prescription, your doctor* will also look at your overall eye health, internally and externally. Prevention and early detection are keys to maintaining healthy eyes, as some eye health issues have no immediate symptoms but can still cause damage if left untreated. That's why regular check-ups are critical.
Wellness starts with being well-informed
During your eye exam, the Independent Doctor of Optometry* at or next to Pearle Vision may create a personalized Eye Health and Wellness Report to summarize your visit. In addition to noting any problems, conditions or diseases found during your eye exam, your Independent Doctor of Optometry may provide you with a report outlining the next steps you should take. It's a valuable tool some Independent Doctors of Optometry* offer to help you maintain and improve your eye health and vision.
What To Expect At Your Eye Exam*
You should never be kept in the dark about the health of your eyes and your vision. Yearly eye exams may last up to an hour or more depending on your individual needs and usually involve a variety of tests to make sure everything is looking great. The experienced eye care team will do everything they can to make the process effortless and eye opening.
Your optometrist may:
Ask you questions to get to know you, your eyes and your lifestyle better
Check your overall vision, color vision, depth perception and general eye health
Look for any indicators of potential vision problems
Dilate (temporarily enlarge) your pupils to see as much of your eye as possible, if needed- Dilated eyes are more sensitive to sunlight. Bring sunglasses to your eye exam.
Use an ophthalmoscope to illuminate and magnify the interior of your eye, a way to detect such conditions as cataracts, diabetes or hypertension
Perform a visual acuity test (reading letters on the eye chart) – the smaller the letters you can read, the better your visual acuity
Provide the option to use a digital retinal exam such as Optomap® to gain an incredible 200-degree view of your eye's retina (the back of the eye). This improved scope aids your optometrist in diagnosis and prevention of various eye conditions and diseases, including macular degeneration, glaucoma and more
Insurance Plans:
BCBS
Cigna
Eyemed
Health Partners
Medica
Minnesota Care
Preferred One
Ucare
VSP
Services Offered:
Walk-in Exams
Same Day Exams
Pediatrics
Medical Eye Exams
Computer Vision
Payment Types Accepted:
American Express
Discover
MasterCard
Visa