Dr. Kenneth Calhoun
Your Neighborhood Doctors of Optometry at Pearle Vision
Viera Market Center
Located inside Pearle Vision
US
6729 Colonnade Ave
Ste 109
Viera

,
FL
32940
Hours of Availability:
| | |
| --- | --- |
| Monday | |
| Tuesday | |
| Wednesday | |
| Thursday | |
| Friday | |
| Saturday | |
| Sunday | Closed |
About Dr. Kenneth Calhoun
Located inside Pearle Vision
Kenneth Calhoun
Originally trained as a Biologist and Teacher. Worked and taught in these fields in Brevard before returning to school to pursue a career in Optometry. Graduated from the U. of Houston College of Optometry and served as a clinical instructor there until returning to Brevard county. Honors while there included the Feinbloom, Corning, and Gold Awards and was a member of the Optometry Honor Society Beta Sigma Kappa. I have practiced in the Brevard County area for over 20 years and counting.
START THE NEW YEAR WITH A HAPPY, HEALTHY YOU
A healthier new year starts with healthy eyes. Eye exams are an essential aspect of eye health in addition to overall health, as doctors can detect other diseases in addition to eye-related issues. You'll always get the eye care you deserve, and now is a great time to get the most out of your vision benefits*.

Consider purchasing an extra pair of eyeglasses, prescription sunglasses as a backup, or take this opportunity to try contact lenses. Start the new year with fresh eyes and a vision plan to benefit you in the long run.

Schedule an eye exam online today!

*Insurance plans may vary. Consult your benefits for details.
Schedule Now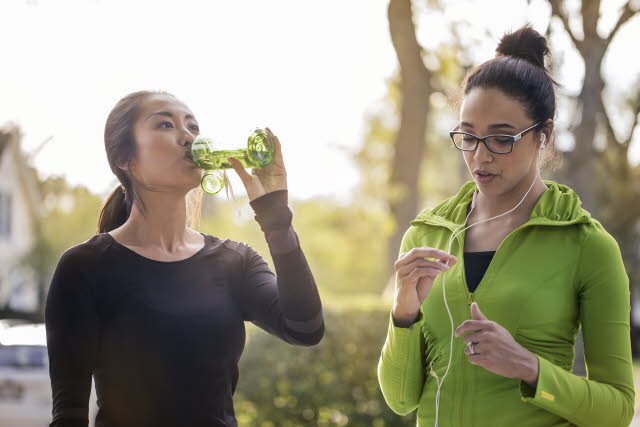 Your Next Eye Exam Visit
Your Yearly Eye Exam*
Annual eye exams are a recommended cornerstone for ensuring the health of your eyes. In addition to checking for changes in your vision and updating your prescription, your doctor* will also look at your overall eye health, internally and externally.
Prevention and early detection are keys to maintaining healthy eyes, as some eye health issues have no immediate symptoms but can still cause damage if left untreated. That's why regular check-ups are critical.
Wellness starts with being well-informed
During your eye exam, the Independent Doctor of Optometry* at or next to Pearle Vision may create a personalized Eye Health and Wellness Report to summarize your visit. In addition to noting any problems, conditions or diseases found during your eye exam, your Independent Doctor of Optometry may provide you with a report outlining the next steps you should take. It's a valuable tool some Independent Doctors of Optometry* offer to help you maintain and improve your eye health and vision.
What To Expect At Your Eye Exam*
You should never be kept in the dark about the health of your eyes and your vision. Yearly eye exams may last up to an hour or more depending on your individual needs and usually involve a variety of tests to make sure everything is looking great. The experienced eye care team will do everything they can to make the process effortless and eye opening.
Your optometrist may:
Ask you questions to get to know you, your eyes and your lifestyle better
Check your overall vision, color vision, depth perception and general eye health
Look for any indicators of potential vision problems
Dilate (temporarily enlarge) your pupils to see as much of your eye as possible, if needed- Dilated eyes are more sensitive to sunlight. Bring sunglasses to your eye exam.
Use an ophthalmoscope to illuminate and magnify the interior of your eye, a way to detect such conditions as cataracts, diabetes or hypertension
Perform a visual acuity test (reading letters on the eye chart) – the smaller the letters you can read, the better your visual acuity
Provide the option to use a digital retinal exam such as Optomap® to gain an incredible 200-degree view of your eye's retina (the back of the eye). This improved scope aids your optometrist in diagnosis and prevention of various eye conditions and diseases, including macular degeneration, glaucoma and more